The Noble Law Firm provides counseling and litigation services to women who have been subjected to illegal and discriminatory practices with respect to pay, promotions, and other terms, conditions, and privileges of employment that affect the advancement of women in the workplace. We are committed to breaking the "glass ceiling" and eliminating the gender pay gap one client at a time.
Schedule a consultation
with one of our employment attorneys today.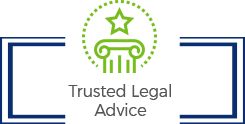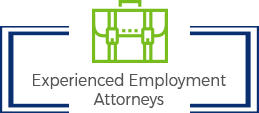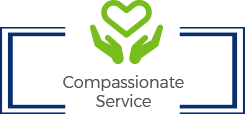 Work With Our Female-Owned Employment Law Firm
We are a female-owned firm, and our employment attorneys understand the deeply-ingrained gender biases that are often substituted for legitimate employment criteria, particularly when companies are making compensation and promotion decisions at the executive or senior management levels. Our attorneys have experience litigating cases that rely heavily on statistics and social science research to support claims of sex discrimination. Contact and employment attorney at The Noble Law.
Our employment law firm assists clients with pursuing sex discrimination claims for:
Unequal or discriminatory compensation practices

Failure to promote

Discriminatory job classifications or assignments

Failure to afford training opportunities

Failure to hire

Exclusion from business opportunities (such as client entertainment)

Wrongful termination
It is important to note that your employer is prohibited from retaliating against you for filing a complaint, even if the complaint is later found to be invalid, as long as you filed the complaint subject to a good faith belief that you were doing the right thing. The law is designed this way to encourage you to speak up to defend your own rights or the rights of others in the workplace.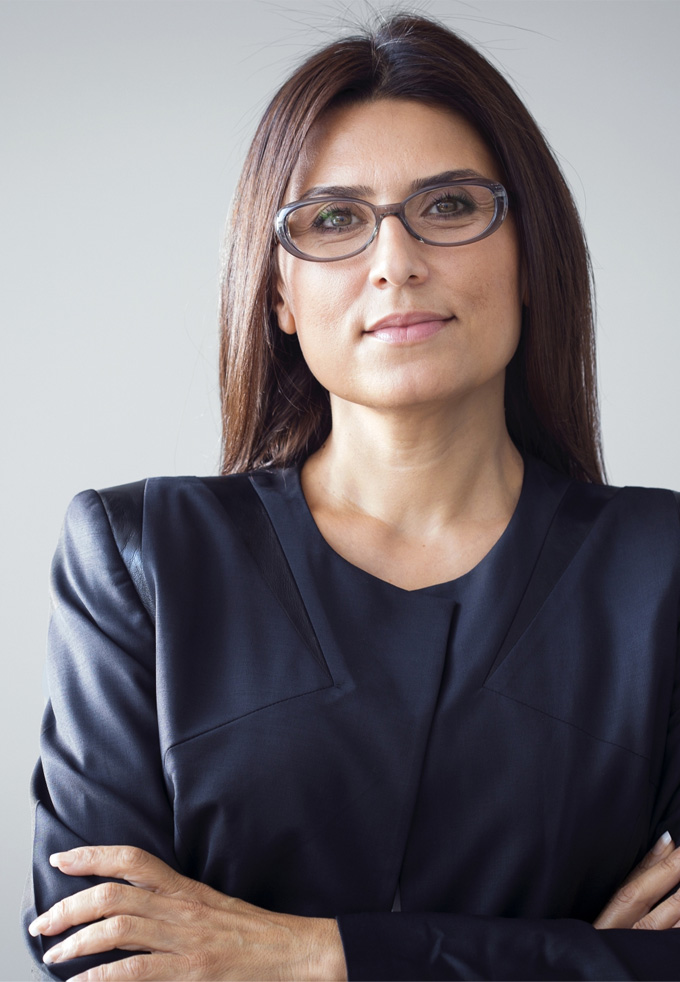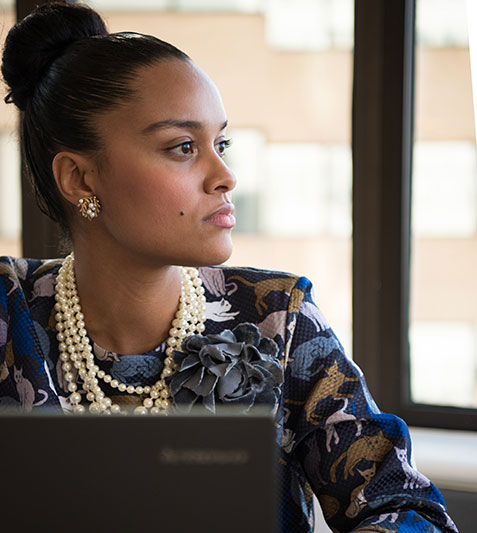 Discrimination Legal Services
In an ideal world, all people would be treated with equity in the workplace. We're still working on building that world, but for now, our employment lawyers are here to defend and represent employees in North Carolina and New York City who are facing workplace discrimination. No one should be treated unfairly because of their sex or gender identity. If you would like to schedule a consultation for a potential sex discrimination case, schedule a consultation today.
Our Services Include:
Counseling clients on the law and their rights

Assisting clients with requesting a "salary review" and/or benchmarking their compensation

Conducting investigations into client allegations of discrimination

Filing charges with the U.S. Equal Employment Opportunity Commission

Filing charges with State Equal Employment Opportunity authorities

Negotiation and/or mediation of claims with employers to resolve the case without litigation

Filing and litigating individual, class action or collective action cases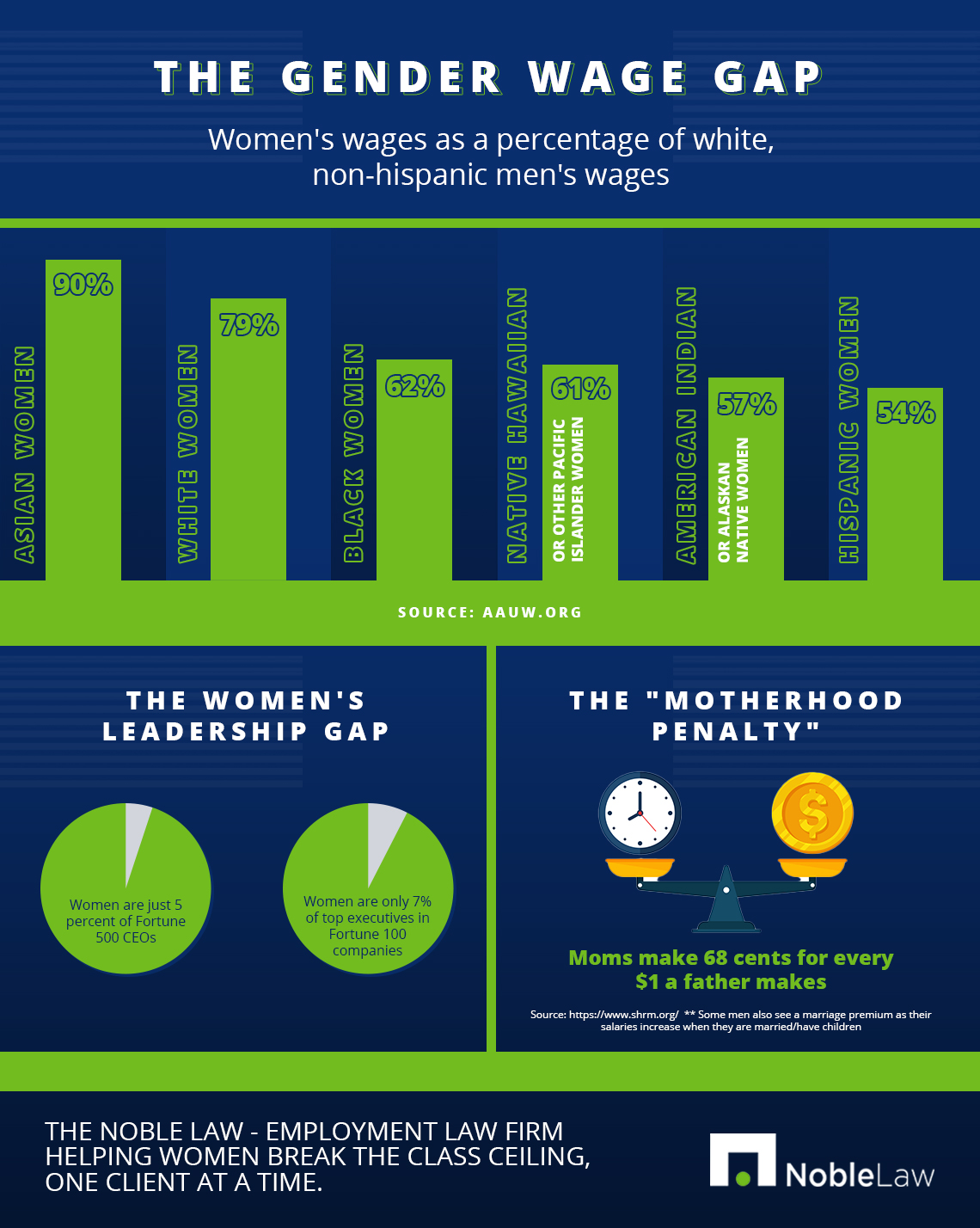 Gender Gap
The gender gap, or gender pay gap, refers to the difference in earning between women and men. Women still consistently earn less than men, and that gap only widens for women of color. A multitude of factors drive the gender wage gap, including women driven from the workforce to be caregivers for family members or children, the "marriage premium", differences in the industry worked, and the lower pay for so-called "women's work." And whild gender-based pay discrimination is illegal, it is still a wide-spred practice, especially among women of color.
The gender gap thrives in workplaces where employees fear workplace retaliation — learn more about how the law defines retaliation and your protections under employment law here on our Workplace Retaliation & Whistleblower Law Page.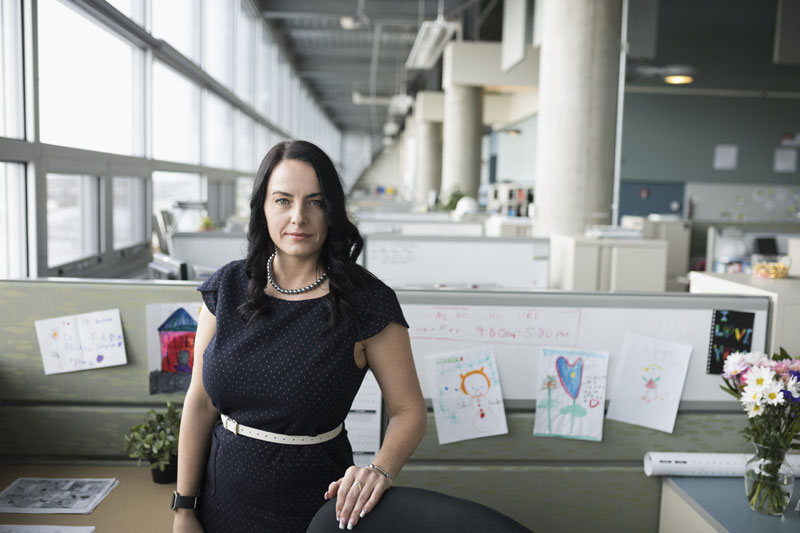 Pregnancy Discrimination
The workplace is not always supportive of pregnant women, and you may experience discrimination that could negatively affect your career. Know that there are employment laws and employment attorneys like those at The Noble Law that are here to protect you. No one should be treated unfairly because of pregnancy, childbirth, or a related medical condition. Under the Pregnancy Discrimination Act, employers also can't refuse to hire a pregnant woman simply on the basis of her being pregnant. Learn more about the rights of pregnant women in the workplace here on our Pregnancy Discrimination page.
Gender Equality And LGBTQ Rights
You are protected by Title VII from discrimination against an individual because of gender identity, including transgender status or because of sexual orientation. The law forbids sex discrimination in all work situations and aspects of employment, including hiring, firing, pay, training, and more. 
The Noble Law – Employment Attorneys
Our employment law firm specializes in defending and representing employees who have experienced workplace discrimination or harassment, including gender-based discrimination. Along with representing clients in the area of workplace discrimination, we also provide legal counsel to clients with executive compensation disputes, retaliation & whistleblower cases, and pay, overtime, & leave cases. We have offices in both North Carolina and New York City.