Negotiating your executive compensation package can be complex and challenging. Make sure you get the most favorable terms by working with the executive compensation lawyers at The Noble Law. We can assist you in negotiating every aspect of your employment agreement, including bonuses, equity and stock options, severance pay, non-compete provisions, and more. If you are in a contract dispute with your employer, we provide effective representation to make sure your rights are protected. Contact us in North Carolina or South Carolina to schedule a consultation.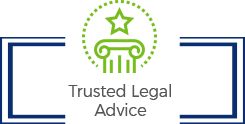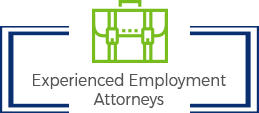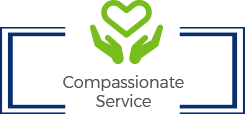 When you are hired at the executive level, it is because the company sees immense value and potential. Your greatest bargaining power is usually at the start of your employment, so it pays to consult an attorney when negotiating contract terms.
A little planning can reap great benefits. Consult a lawyer at The Noble Law during contract negotiations to minimize the risk of unfavorable terms that could lead to conflicts down the line. If a contract dispute has already emerged, either during contract negotiation or at the time of separation, we can fight to make sure your best interests are served.
Employment Contracts
The nature of executive employment contracts is such that their impact can reach well past the term of employment. At The Noble Law, our lawyers provide skilled and aggressive representation for those negotiating executive contracts as well as those engaged in related disputes.
Consult with an experienced executive compensation lawyer about the terms of your proposed employment contract. At The Noble Law, we assist clients at each stage of the process, from drafting proposed terms at the start of the business relationship to resolving severance disputes at the end of your employment. We can also answer any questions you have over how the terms are being applied during employment and can represent your interests if conflicts arise.
Gender Gap and Glass Ceiling
The gender gap and glass ceiling affect positions from the lower rungs to the top of the corporate ladder. According to Business Insider, a study based on crowdsourced jobs by ExecThread found that men were presented with more and higher-paying executive job opportunities, including openings for VP, SVP, and C-suite level positions.
Unfortunately, many women do not fully grasp their worth. A seasoned lawyer at our female-owned employment law firm can help you place an accurate financial value on the contributions you bring to an organization and negotiate for fair compensation. At The Noble Law, we negotiate favorable terms for women and other minorities who are often victims of a glass ceiling. In cases of gender pay discrimination, we are here to fight for a remedy by filing a discrimination charge and, where warranted, a lawsuit.
Breach of Contract
Executive employment contracts are binding on both the employer and the employee. When faced with a breach of contract, an employee – even one at the executive tier – may be intimidated by the prospect of raising the issue. The lawyers at The Noble Law help clients protect their rights when a contract is violated by offering knowledgeable advice, communicating with employers to work out conflicts over contract terms, or filing a breach of contract lawsuit when warranted.
Non-Compete Agreements
A potential point of contention in an executive compensation arrangement is the inclusion of a non-compete agreement. From the company's perspective, non compete agreements serve to protect proprietary information and valuable contacts. From the employee's standpoint, they can unreasonably restrict one's ability to earn a living.
Covenants not to compete are not enforceable in every situation. Some of the variables include the wording of the agreement, the circumstances under which it was signed, the motives of the company in imposing it, and the state with jurisdiction to hear a challenge to the contract.
An employment attorney may be able to negotiate a more favorable non-compete at the beginning of your employment or potentially even a cancellation of its terms as part of a separation from the company. The analysis is fact-specific, so call The Noble Law to speak with an experienced lawyer if you believe the terms of your non-compete agreement may be unfair.
Severance Agreements
Negotiating your employment severance package before you are hired is likely to put you in a better position if a separation occurs. Negotiable terms vary by the situation, but they can include the amount paid, whether it is paid as a lump sum or over time, types of benefits to be paid or extended, confidentiality requirements, non-compete clauses, and a release of claims against the company.
Many executives do not know their worth, and even those who do may not know what is customary in the industry when it is time to negotiate or exercise severance agreements. An experienced executive compensation disputes lawyer at The Noble Law can help you with your separation agreement at the beginning or end of employment.
Speak With an Executive Compensation Lawyer Today
The Noble Law is a dedicated employment law firm serving clients in North Carolina and South Carolina. We help take the stress out of contract negotiation and enforcement. If you have questions about your executive compensation plan or any of its components, call us today to discuss with one of our professionals.