The Noble Law offers consultations and legal advice for executive employment issues in North Carolina, South Carolina, and New York. Negotiating employment contracts can be challenging and stressful, but our employment law attorneys can help you negotiate bonus plans, severance agreements, non-competes, and more. Contact us today to get started.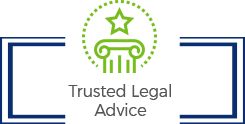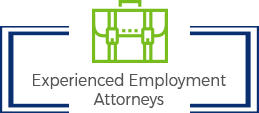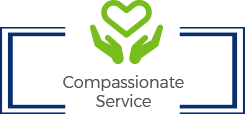 Employment Contract Review & Negotiation
We offer a flat-rate review of executive employment contracts through our secure client profile. We are often able to review your contract and conference with you over the phone or video within 48 hours.
Executive employment contracts not only determine and define the expectations for your role within a company, but they also establish key contractual and legal obligations between employee and employer. Your employer will hire a lawyer to help you draft the contract, and you should have an experienced executive employment lawyer on your side. If you'd like to start the review process, contact a Noble Law office in either New York City or North Carolina. 
Equity
Much of the compensation in executive pay packages comes in the form of equity, or a portion of the company stock. This type of payment structure incentivizes the executive to boost the value of the company in order to grow their paycheck, but this type of pay structure also comes with risk. 
We can help review your contract to help you negotiate for terms that support your interests and fit your needs.
Restricted Stock Options (RSO)
One form of equity that your employer may offer you as part of your employment contract is restricted stock options. While RSOs are provided as compensation, you are not able to sell them until a vesting schedule is complete. This means that if you need to leave before the end of the vesting period, the stock is forfeited. Again, this type of compensation is attractive to employers because it gives executives an incentive to remain with the company. However, it is important to negotiate an executive employment contract that allows you the option to leave the company if necessary and corresponds to the level of risk you are willing to take on by joining the company. 
Gender Pay Gap
Here at The Noble Law, we are proud to advocate for women who have been discriminated against in the workplace because of their gender. The Equal Pay Act of 1963 prohibits pay discrimination on the basis of sex; however, the gender pay gap persists. Our job as employment lawyers is to challenge employers to uphold the law and treat their employees equitably, no matter their gender. 
Currently, women make 80 cents for every dollar earned by men, and for women of color, the pay gap widens even further. This inequality is a reality of our current workforce, but it doesn't have to be. Our experienced employment law attorneys are here to help you seek redress for sex descrimination. Visit our law firm in New York or North Carolina.  
Glass Ceiling
The Noble Law is a female-owned employment law firm, and we are committed to doing our part to help break the glass ceiling. Yes, there are barriers to advancement for women in their profession, but it is our job to use the means available to us to fight discrimination.
As employment attorneys, we are here to help counsel you on the law and your rights and to help you achieve the position in your workplace you deserve.
Breach of Contract
Here at The Noble Law, our employment law attorneys represent executives whose employer has breached their contract. When a breach of contract occurs, there can be devastating financial consequences for the executive. If your employer has breached your executive employment contract, our attorneys are here to help.
Breach of contract is a type of civil wrong and the resulting damages must be paid to the innocent party executive by the party breaching the contract. Employment contracts must be upheld, and our employment lawyers are here to advocate for you when they aren't. Each party needs to live up to their end of the bargain, and you are entitled to what you should have received had that contract not been breached.
When a company has clearly committed to the terms of an agreement, we are here to hold them accountable.   
Non-Compete Agreements
Non-compete agreements can affect an executive's job mobility and compensation. The employment attorneys here at The Noble Law can help you determine the enforceability of non-compete clauses after you have left your job. And if you are currently negotiating an executive employment contract, we can help review your contract to help you secure non-compete terms that work for you. 
Even if you find yourself in a constrictive non-compete agreement after you have already left your job, an experienced employment law attorney can negotiate a cancellation or mitigation of the non-compete agreement with your former employer. Non-competes are advantageous for employers because they prohibit the employee from going to work for a competitor, and they are worded with strong legal language to discourage you from leaving. We can help you understand the scope of the non-compete agreement and what your options are within it. 
If you choose to ignore a non-compete agreement, your employer can sue you, but know that there are other options. We can work to settle your case out of court and help you escape an unfavorable non-compete agreement. Get in touch with one of our employment law attorneys today or visit our offices in New York or North Carolina.
Severance Agreements
If you are currently employed but beginning the process of leaving your employer, it is advantageous to consult with an employment attorney. Ideally, both you and your employer will want to mutually separate, and an experienced lawyer can help make this situation less stressful. You want to make a clean, professional break, and we can help guide you through this transition.
If the separation is not mutual, though, employers may handle the situation in a callous, short-sighted way. They may try to pressure you to sign a severance agreement during the termination meeting or give you a short window of time thereafter to agree on the benefits. We can help you understand your legal rights and how this agreement will affect your future job prospects. If you believe this situation is in your near future, schedule a consultation with an employment law attorney at The Noble Law in North Carolina, New York, or South Carolina today. 
Negotiating a Severance Package
An executive employment contract will most likely include a severance agreement, and our employment attorneys can help you negotiate the timing, announcements, monetary, and non-monetary consideration. If you are in the contract negotiation stage, our employment attorneys can help review your executive employment contract, including the severance package. 
As an executive, you are a highly valued employee, but almost any employee will have to face the possibility of termination. If you are prepared for this possibility from the very beginning through your employment contract, then the process of moving on from the company will go much more smoothly.
Issues to consider when negotiating severance package:
Amount of severance pay if terminated without cause

Accrued but unpaid PTO 

Continuation of medical benefits

Options and restrictions on stock units

Outplacement services/cash outlay

General release of liability

Non-disparagement clauses
The Noble Law
Our employment law firm provides forward-thinking legal counsel and representation to our clients in New York, North Carolina, and South Carolina. Our attorneys have a clear understanding of legal issues related to employment law and will provide you with strategies to move forward, whether you choose to do so with our law firm, someone else, or on your own. We pride ourselves on the personal attention we bring to all of our clients, as well as the assertive representation we provide them in negotiating executive employment contracts or in litigation. Schedule a consultation in one of our offices or via video conferencing today.