The Noble Law Firm is an employment law firm with https://thenoblelaw.com/locations/ in both North Carolina and South Carolina. We help clients navigate non-compete agreements both before hiring and after. Non-competes prohibit employees from engaging in business that competes with their employer's business, and while this may benefit the employer, it can be very restrictive for the employee. Non-compete laws vary from state to state, and our employment lawyers are well versed in both South Carolina and North Carolina state employment law. If you are currently negotiating a contract with a non-compete agreement or if you have left a job and are subject to a non-compete that remains in force, contact one of our employment law attorneys.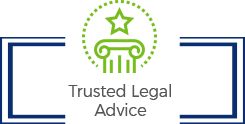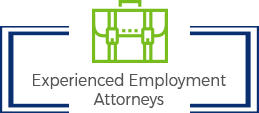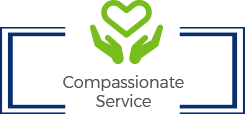 What are Non-Compete Agreements?
A written contract such as a "non-compete," "non-competition agreement," or "covenant not to compete" is often executed at the beginning of an employer-employee relationship. After these employment contracts are signed, your employer may attempt to prohibit you from going to work for their competitors when you leave their company. These agreements tend to use strong legal language designed to restrict employees and provide a disincentive for you to stay with the company. North Carolina courts have held that these agreements can be unenforceable if they are meant to restrict trade rather than to protect a legitimate business interest.
Additionally, if an employer asks you to sign a non-compete agreement at some point after you have become employed, it must offer something more than the promise of continued employment in order for the agreement to be enforceable.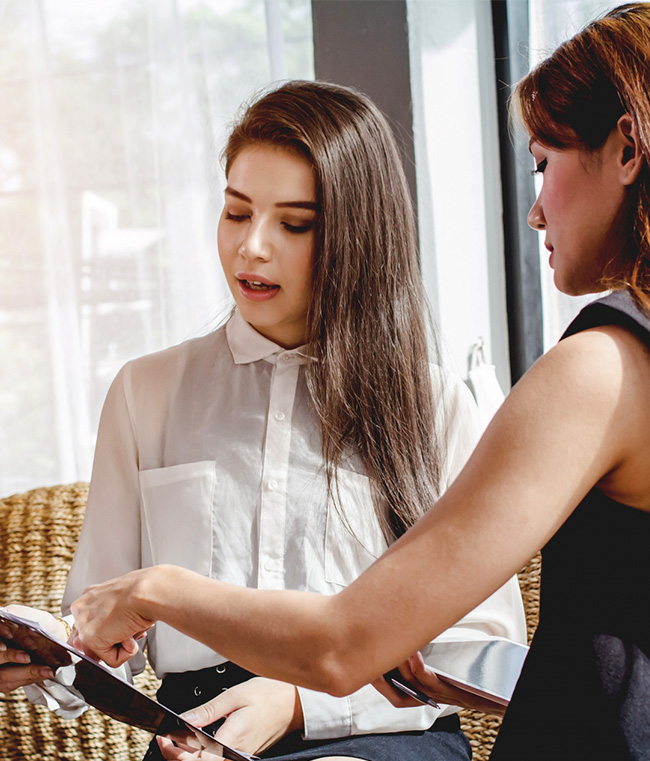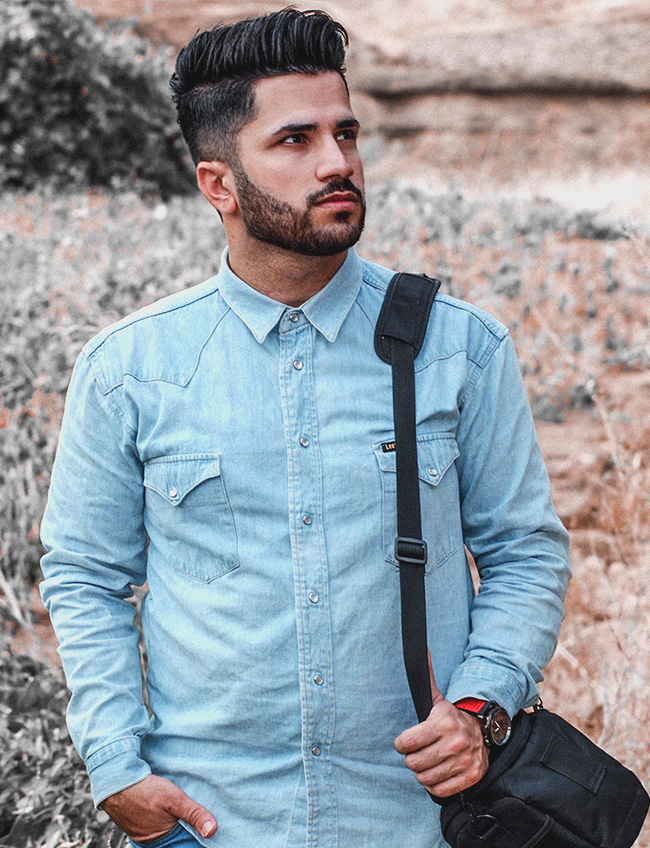 When To Involve Legal Counsel
If you are subject to a non-compete that remains in force after you leave your job, you should consult an employment attorney at The Noble Law to find out if your contract is valid and legally binding. A high-quality employment law firm will know that the enforceability of non-compete clauses in North Carolina tends to be narrow in scope, though your employer may be able to prohibit you from going to work for another company that directly competes in the same market for a period of one or two years, within a reasonable geographical scope, especially if you were privy to trade secrets or intellectual property during your employment.
Often, because of the highly fact-specific nature of this employment law issue, your employment attorney can negotiate a cancellation or mitigation of the non-compete agreement as part of a separation agreement with your former employer. If you find yourself in an unfavorable non-compete agreement, contact our employment law firm today for a consultation.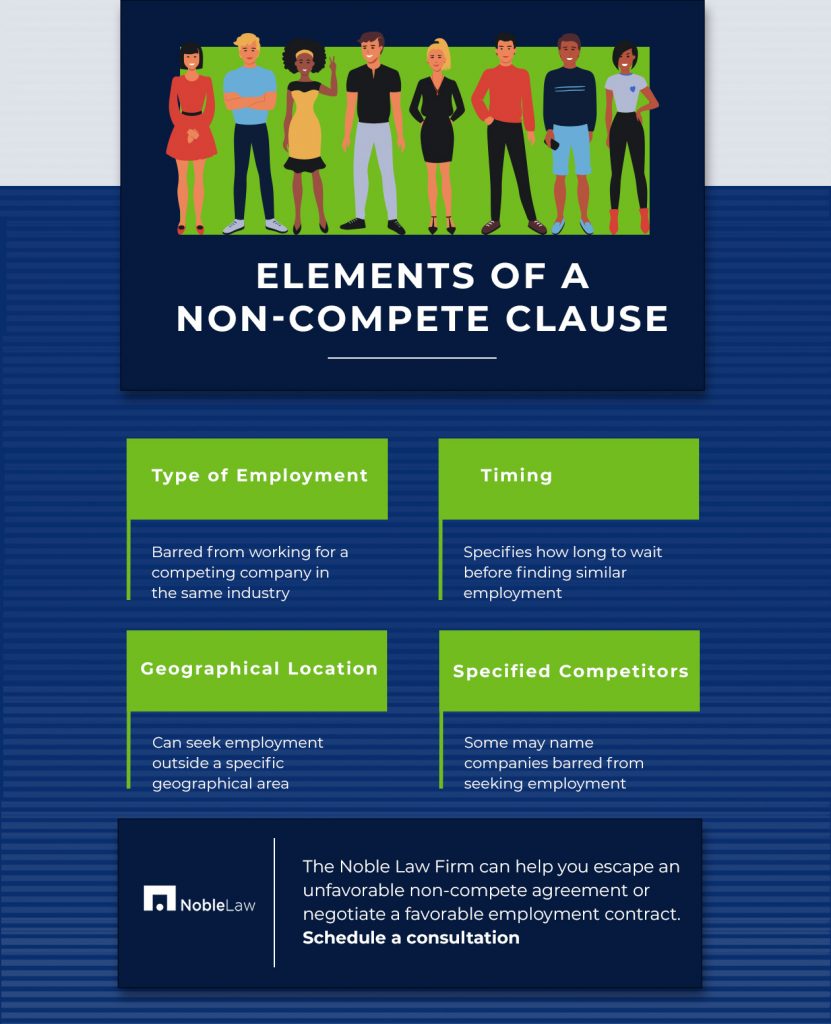 Non-Compete Agreements – FAQs
Am I required to sign a non-compete agreement?
Your employer cannot require you to sign a non-compete, but it may cost you your potential (or current) job. The legality of the employer denying you a job or firing you if you refuse to sign a non-compete agreement varies by state and may also depend on the reasonableness of the proposed agreement.
What factors do courts take into consideration when determining whether a non-compete agreement is reasonable?
There are some common factors that courts look at when considering non-compete agreements. These include things like whether the employer has a legitimate interest they are protecting with the agreement, the geographical scope of the restriction, the length of time the agreement is in force, and whether your employer provided you with benefits in exchange for agreeing to the non-compete.
Can I get out of my non-compete agreement?
It depends on the type of agreement and the state that you're in. Schedule a consultation with one of our employment attorneys in North Carolina or South Carolina to discuss your situation.
If the non-compete is enforced, I can't earn a living and must pursue a different type of work. What can I do?
This type of non-compete agreement may be unreasonable, and courts are often reluctant to enforce non-compete agreements that are so broad as to keep you from working. One of our employment lawyers can look at your non-compete agreement and inform you on your legal options.
What will happen if I violate my non-compete agreement?
It depends on what your employer chooses to do — they may do nothing. If possible, try to come to some kind of agreement with your employer before you leave so that you can do what you want. You should get the employer to sign a document releasing you from the non-compete, which one of our employment law attorneys can help with.
If you aren't able to persuade your employer to let you out of your non-compete agreement, you may end up having to pay money to your former employer. Legally valid non-competes are enforceable under state law and your employer can file a lawsuit against you for damages. If you've found yourself in this situation, contact an employment lawyer.
What should I ask for as I negotiate a non-compete agreement?
If you're in the midst of contract negotiations, the goal would be avoiding signing a non-compete at all. If that's not possible, try to limit the geographic scope and duration of the agreement. Limit to the area your employer is worried about, not the entire industry. Here at The Noble Law, one of our areas of expertise is executive employment contract negotiation, and we'd be more than happy to talk with you about your options in negotiation.