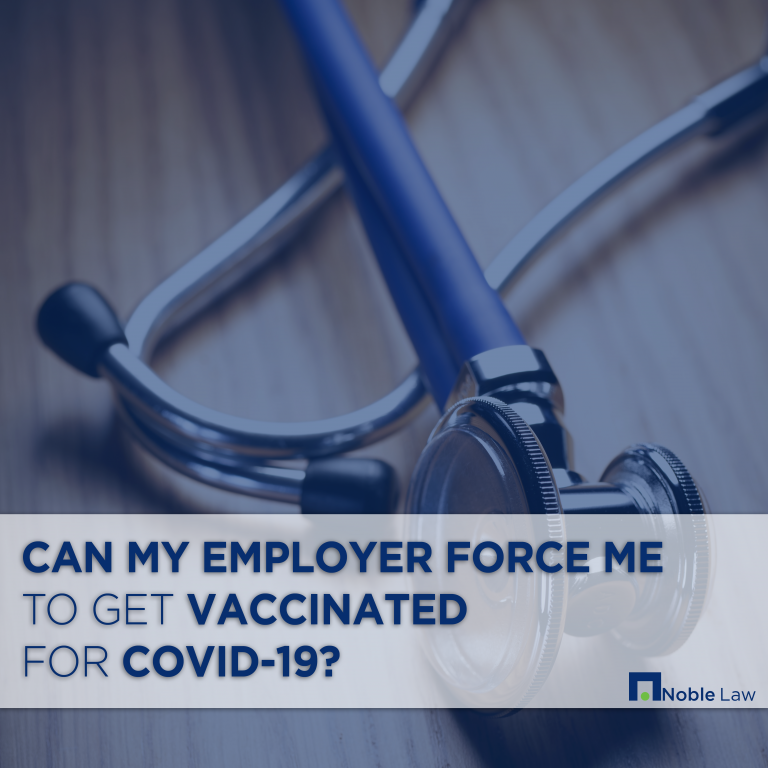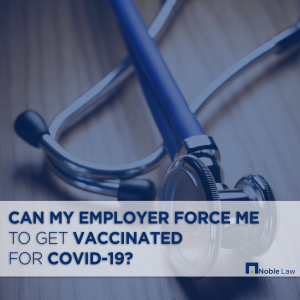 Earlier this month, drug manufacturers Pfizer and Moderna made medical history when they obtained FDA approvals for their vaccines designed to prevent COVID-19 infection. Science never stops, and there are many others currently in Phase 3 of clinical trials at this moment. With the speed at which the vaccines are being developed and the politics surrounding them, many people have questions about their safety and if their employer can require that they get vaccinated.
When it comes to mandating COVID-19 vaccinations in the workplace the consensus is that employers will likely be able to require vaccination for employees. Being an "at-will" employee in North Carolina and New York means that your employer can typically set conditions that you and other employees must meet to obtain or continue employment. These conditions can include health and safety work conditions so long as they comply with federal, state, and local laws.
Currently, North Carolina and New York do not have any state laws regarding mandated COVID-19 vaccinations. However, on December 4, 2020, New York state legislatures introduced a bill mandating vaccines in certain situations. The bill would require that all eligible individuals receive a COVID-19 vaccination. Exceptions would apply to those who have received medical exemption from a healthcare professional, have a disability, or have a religion-related reason for not receiving a vaccination.
Whether per state law or mandated by the employer, there will likely be exceptions to mandatory COVID-19 vaccinations based on the Americans with Disabilities Act and Title VII of the Civil Rights Act of 1964. If you are an employee who has a medical reason or sincerely held religious belief that prevents you from receiving a COVID-19 vaccination, the employer may be required to provide you with a reasonable accommodation that can include wearing a mask, working in a different area of the office, or working from home.
Revisiting the Recent Past
When interpreting laws regarding mandated vaccines, many look to the Equal Employment Opportunity Commission's (EEOC) guidance on flu vaccines. When the H1N1 Swine Flu pandemic came in 2009, the EEOC provided Pandemic Preparedness for the Workplace guidelines that advised, in the absence of state or local laws, employers may require flu vaccinations for employees. However, the EEOC stated that the employer must consider and provide accommodations to those who have disabilities or religious beliefs that prevent them from getting a flu vaccination in accordance with the ADA and Title VII of the Civil Rights Act.
The Occupational Safety and Health Administration (OSHA) has also provided that, if not contrary to state and local laws, employers may require employees to get flu vaccinations, including those for seasonal flu and H1N1 Swine Flu. OSHA still listed an exception based on the whistleblower provision stating that where there is a reasonable belief that the employee has some medical condition that results in a dangerous risk of serious illness or death upon receiving the vaccine, such as a severe reaction, the employee should not be required to receive a vaccination.
The Americans with Disabilities Act
The ADA applies to employers with fifteen or more employees and is designed to protect those employees with physical and mental disabilities from being discriminated against in the workplace. It also prevents an employer from requiring medical examinations and making inquiries regarding a disability absent a reason that is job-related and consistent with business necessity. However, because COVID-19 is a "direct threat," employers are permitted to conduct more extensive medical inquiries and place more controls in the workplace that protect the health and safety of employees.
If you have a disability, whether mental or physical, the employer is required to cooperate with you as an employee to figure out a reasonable accommodation that would allow you to work without creating an undue hardship on the business. An undue hardship is any significant difficulty or expense that the employer would incur in providing the accommodation. Where a COVID-19 vaccination is not possible for you because of some underlying medical condition, the employer should work with you to determine what reasonable accommodation would allow you to perform the essential functions of the job.
Title VII of the Civil Rights Act of 1964
Title VII protects employees from discrimination based on race, color, religion, sex, and national origin. It requires employers to provide reasonable accommodations where an employee has sincerely held religious beliefs unless providing such would create an undue hardship.
An undue hardship under Title VII is a lower standard than that under the ADA. For an employer to deny an accommodation under Title VII, he must show that the accommodation results in a more than de minimis, or trivial, cost to the operation of the business.
When you object to a mandatory COVID-19 vaccination, you will be required to establish that a sincerely held religious belief would be violated upon receiving a vaccination. It will not be sufficient that you only hold some personal or ethical objection to vaccination.
Other Liability Issues Employers Could Face When Mandating COVID-19 Vaccinations for Employees
Aside from violations of the ADA and Title VII of the Civil Rights Acts, employers may find themselves liable for any harm that you as an employee suffers as a result of a vaccine. For example, if you are required to receive a COVID-19 vaccination to continue working, you may have a worker's compensation claim where that vaccination caused some adverse reaction or other medical condition. The likelihood of a successful worker's compensation claim may even be higher where the vaccination occurred at work, was paid for by the employer, or served some business purpose.
Do You Have Questions About Employer-Mandated COVID-19 Vaccines?
With many unknowns surrounding the COVID-19 pandemic and the new vaccine developments that will soon be available, you may have questions regarding what your employer can and cannot mandate. If you have questions regarding your right to work or if you think your rights have been violated, call the employment law attorneys at Noble Law.
We provide consultations in person at our offices in New York and North Carolina and remotely via videoconferencing. Call the Charlotte office at 704.626.6648, the Triangle office at 919.251.6008, or our New York office at 212.662.6500. You can also visit our North Carolina website and our New York website to schedule your free consultation.