Lead Senior Employment Attorney
New York Senior Employment Attorney
What is it like working for an employment law firm of the future?
The Firm's reputation gives our attorneys compelling client advocacy opportunities for workplace disputes
Data driven caseload selection that correlates with the strength of our community outreach
Investments in research, technology, infrastructure, knowledge management and analytics forge a competitive platform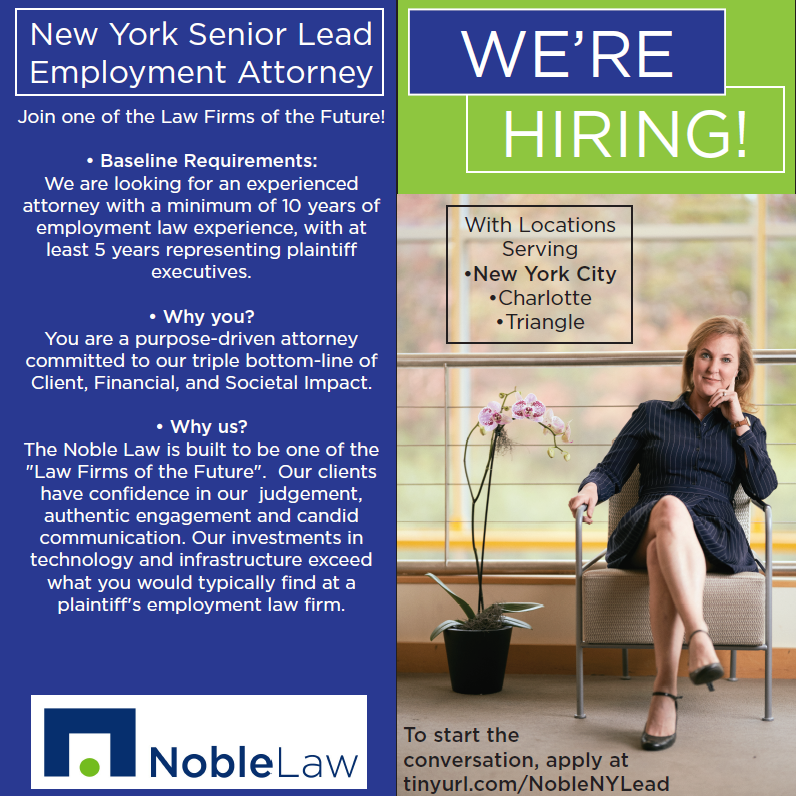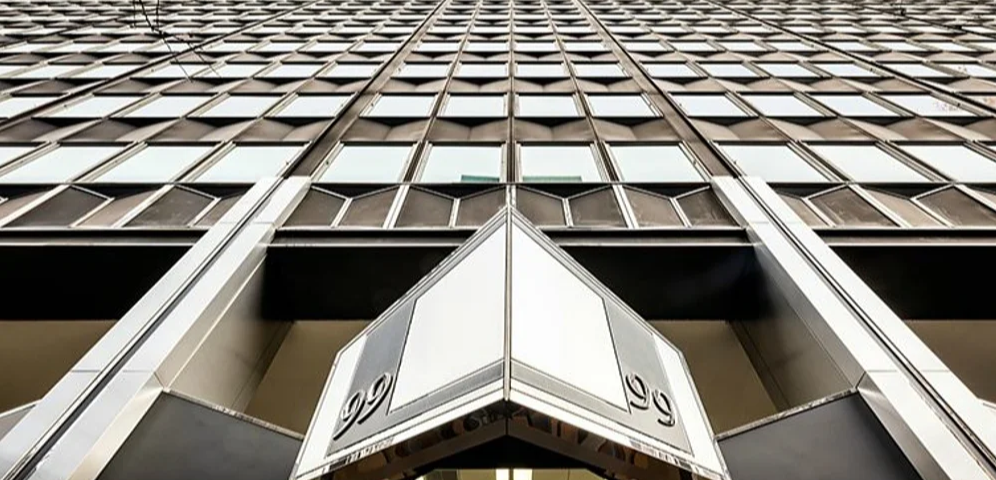 Thank you for your interest in joining our team at The Noble Law!
The Noble Law Firm is currently seeking a Senior Litigation Attorney. This position will be located in our new office in New York. The attorney will report to the Managing Partner of the Firm regarding case status and strategy and work with an assigned litigation paralegal to manage the attorney's caseload.
Primary Responsibilities:
Represent individual or multiple clients (mostly on the plaintiff side) on matters such as discrimination, sexual harassment, family and medical leave, wrongful termination, REDA, civil rights, due process terminations, employment-related tort claims, trade secret issues, "whistleblower" actions, enforcement and defense against covenants not to compete, FLSA, and other lawsuits.
Represent clients before the EEOC and certain government administrative bodies, at university hearings, in arbitration, at trial and on appeal.
Undertake all activities to litigate and resolve client matters including consulting with clients, gathering evidence, interviewing witnesses, drafting pleadings, drafting and responding to discovery, conducting depositions, drafting and responding to motions, participating in oral arguments at hearings, conducting full-blown evidentiary settlement agreements and researching and writing appellate briefs.
Qualifications:
Must have passed the New York Bar, be in good standing with the Bar, and take the required continuing legal education courses to remain in good standing with the Bar.
Minimum of ten (10) years legal experience as an Attorney
Minimum of five (5) years litigation experience
Strongly Preferred:
Bi-Lingual Spanish
North Carolina Bar Admittance
Salary: Commensurate with experience and will be a combination of draw plus commissions (leading to a full commission based compensation with no cap).
Benefits:
Individual health coverage
Family vision and dental
401K with 3% matching by Firm
Continuing Education budget
For a more information, and to apply visit us on LinkedIn.